Wednesday, March 23rd, 2011 Posted in Blog
This April we will be celebrating the beginning of Spring with "Wired Realities" at Artemis Gallery! This show will be featuring the work of local artists Guy Barnard and Bob Early and their wire sculptures.
Their work is often described as three dimensional blind contour drawings. As if they drew it on paper and turned it into a sculptural piece of work.
In Bob's own words he says, "The inspiration for my art comes from a lifetime of relentless curiosity of how things work and what's inside. From my need to take things apart comes the wonderment of finding ways to make the parts into something new and amazing. Also a big part of my inspiration comes from
nature and my fascination of bugs and wildlife. Combining the two I try to achieve works of art which inspire their own curiosities and fascinations. Whether it is complex as with Musical Gears or as simple as my Reflecting Fish, my overall goal is to achieve an emotion connection to my work."
The show will also be featuring live music and will run until May 5th. So come celebrate the birth of Spring with us at Artemis Gallery!
View photos from the event here!
https://www.facebook.com/media/set/fbx/?set=a.177752148938835.37779.158696187511098&l=df193a327b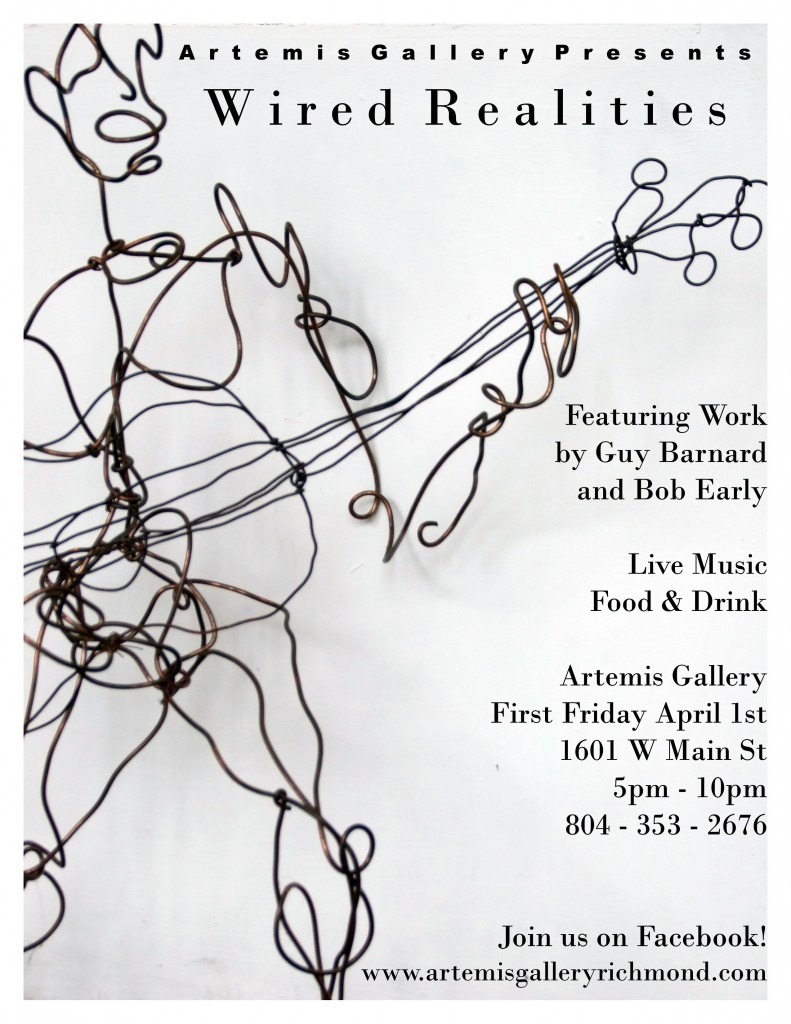 Tags: April, artemis, artists, Friday, gallery, local, realities, wild