Wednesday, October 27th, 2010 Posted in Blog
In the art world, juries and galleries sometimes reject visionary artists based entirely on a jumble of preestablished standards and politics. On the other hand, here at Artemis Gallery we hold adamantly to our belief that no artist can rightfully or accurately judged by any jargon or preset criteria, and likewise in November 2010 we will be presenting the Richmond public with our show … the Salon des Refuses.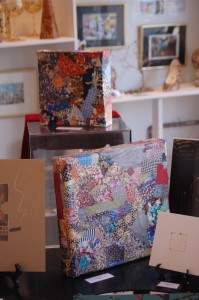 Following in the footsteps of such artists as Manet, Cezanne, and Monet who in the late 1800s, after being refused admittance to the politically oriented Academies Francais, opted instead to establish their own unofficial presentation of "reject art".  Artemis Gallery is providing a unique opportunity for both local and visiting artists to display their work, which may have been rejected from previous art exhibits.
At our Salon des Refuses, we plan to deliver not only the opportunity for magnificent artists to display their pieces, but also for the general public to engage in the show, meeting the artists face to face and learning the history and creation process of each piece.
Come join us in our celebration of art for art's sake!  This year we will also be featuring live saxophone along with guitar music as well as a live painting demonstration by local artist Cynthia Erdahl.
For more info, contact Holly Sullivan or John Crutchfield.
First Fridays Nov 5th
1601 W Main St
5pm – 10pm
804 – 353 – 2676